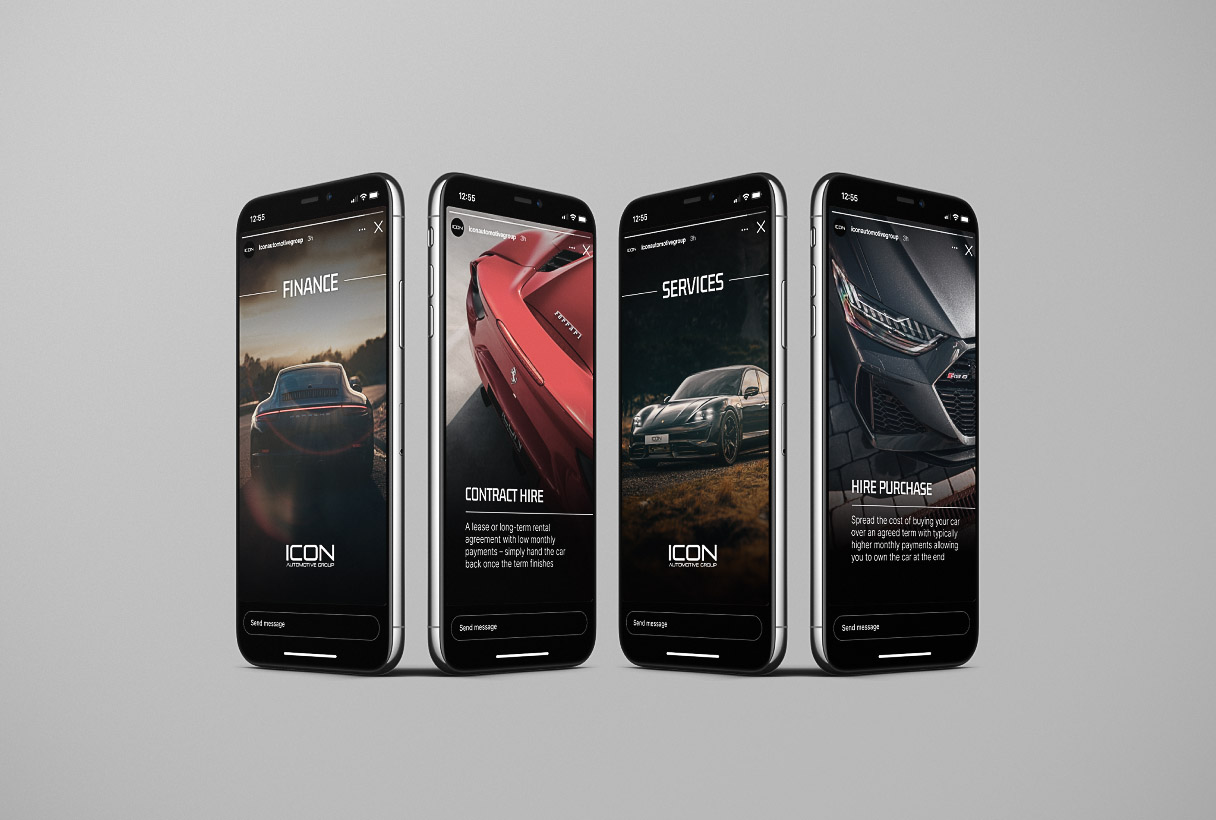 The Client
An aspiring automotive company based in the United Kingdom specialising in prestige, performance, and exotic vehicles. Icon Automotive Group was founded with the vision of providing competitive deals in the saturated UK market and offering a personal and customised service that brings more people in closer reach of their dream car.
Our Role
We were briefed with establishing the brand's digital presence through social media marketing prior to the launch of their official website. Our scope was to design a series of social media content outlining their full scope of services, that can be featured in the company's social media accounts in the form of stories and branded highlights or be repurposed for other digital uses.
Key Decisions
We refined the company's existing JPEG logo to improve contrast and legibility and created a high-fidelity vector file for the project and for future brand applications. Regarding social media content, we selected a modern sans-serif font that pairs well with the logotype and emphasised primarily on the photography of the prestigious vehicles. We decided to keep the typography and graphic elements to a minimum and selected dynamic and impactful visuals highlighting the elegant details of the exotic cars as the core visual focus.
Results
Our team successfully delivered a portfolio of branded social media content that generated engagement on social media and enabled the client to raise brand awareness and start securing orders for the new business.
View the live website →
In pictures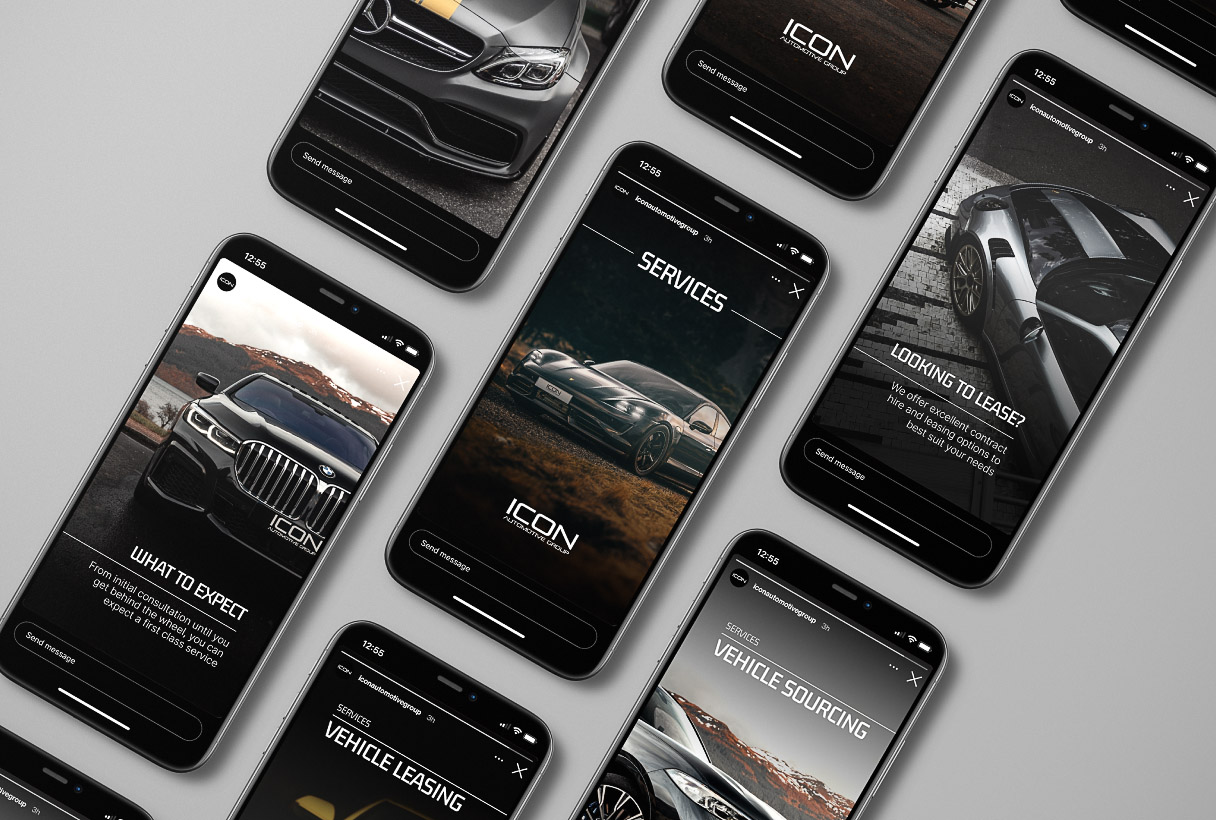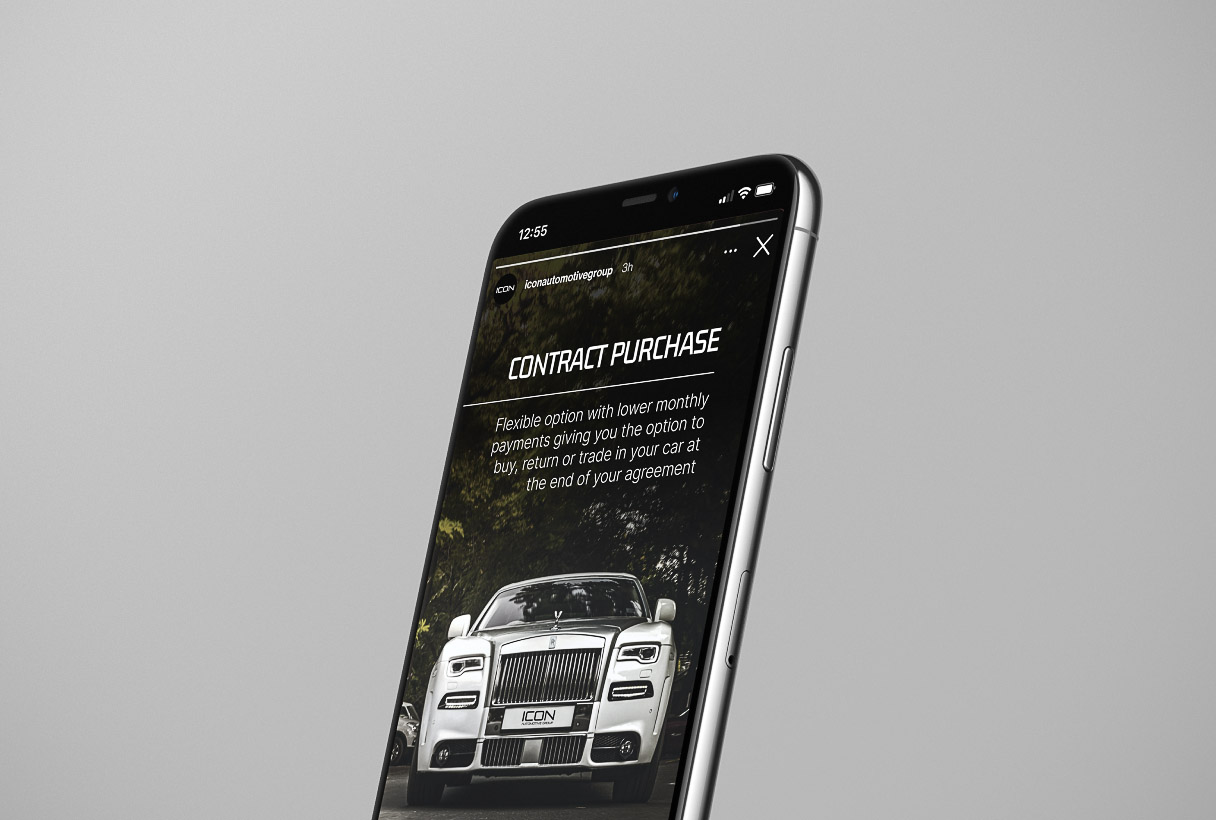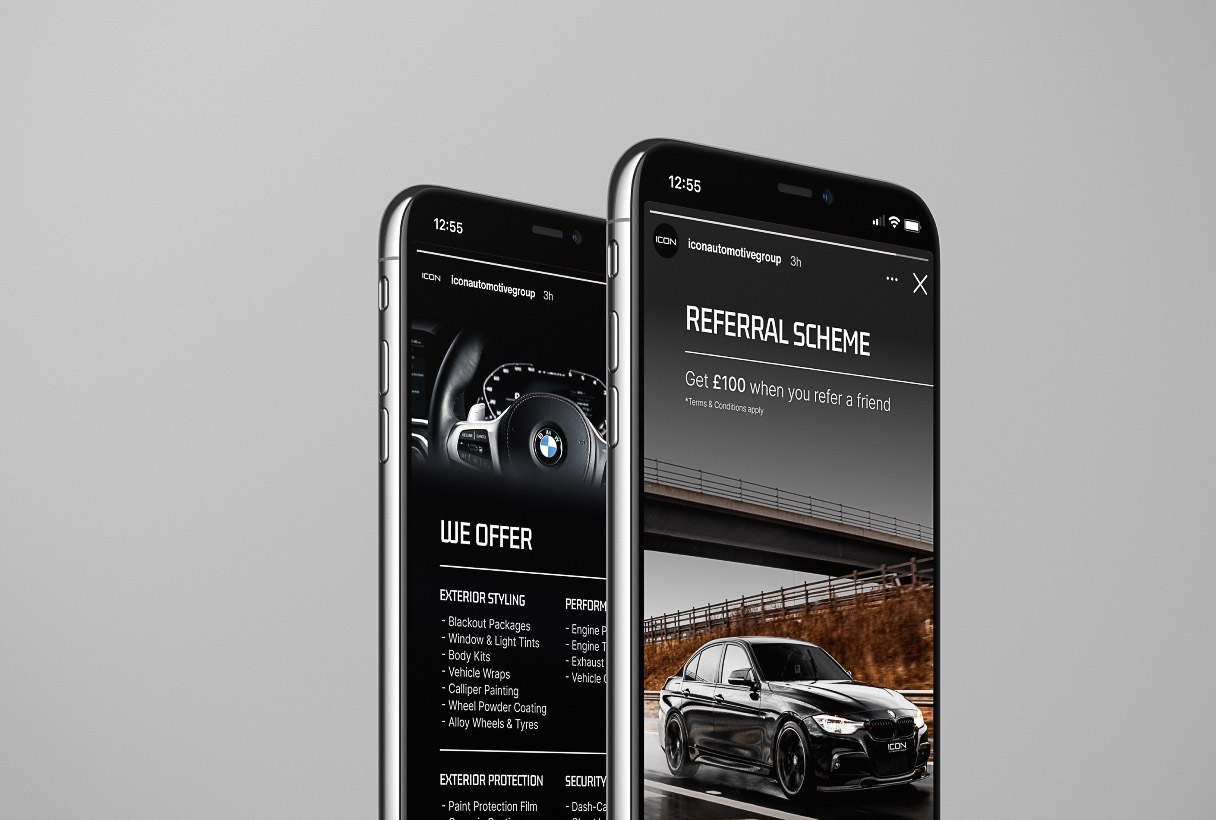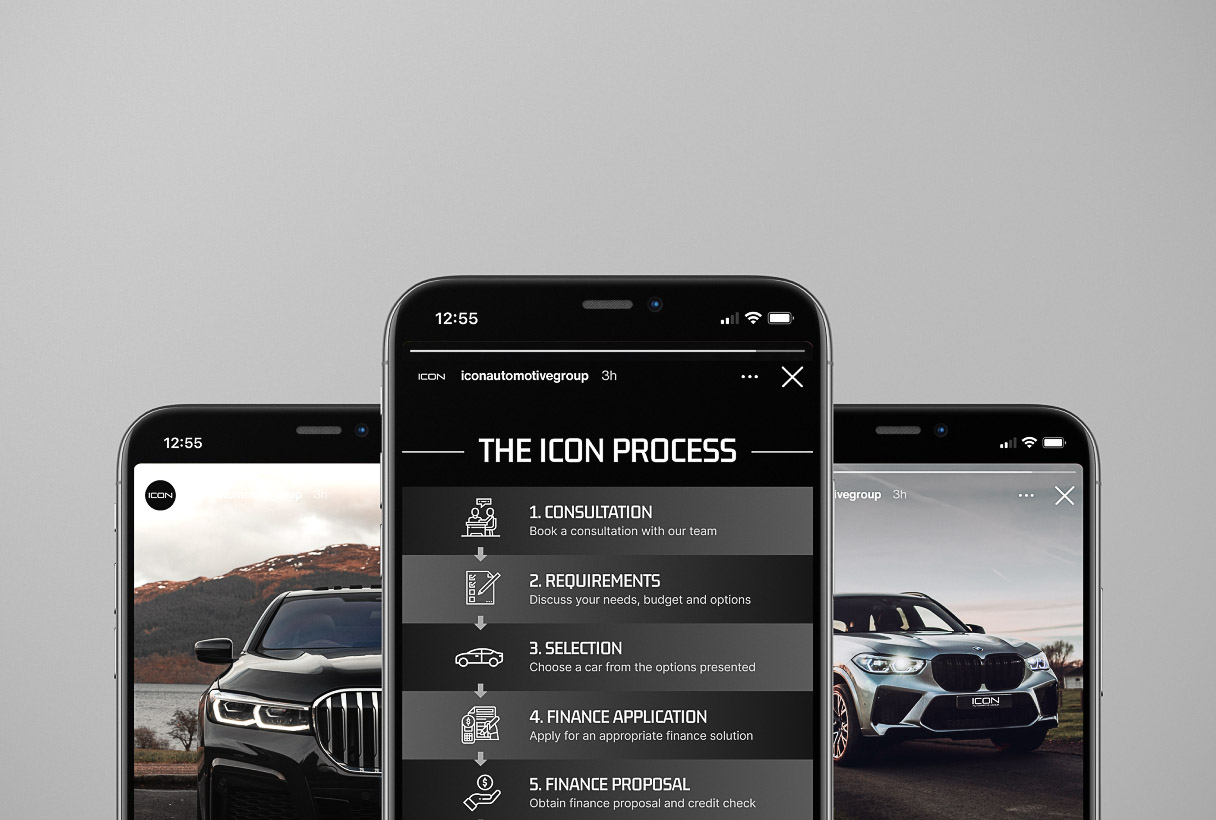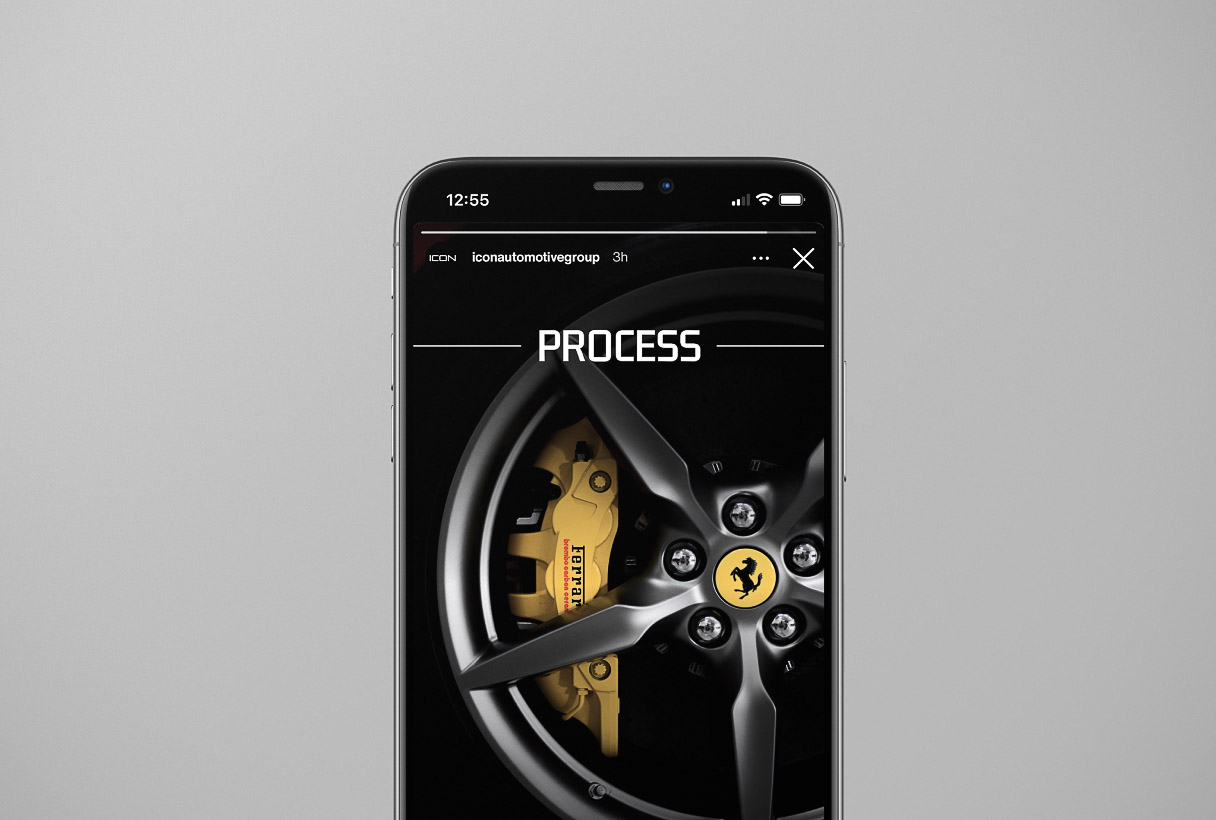 Want something this remarkable?