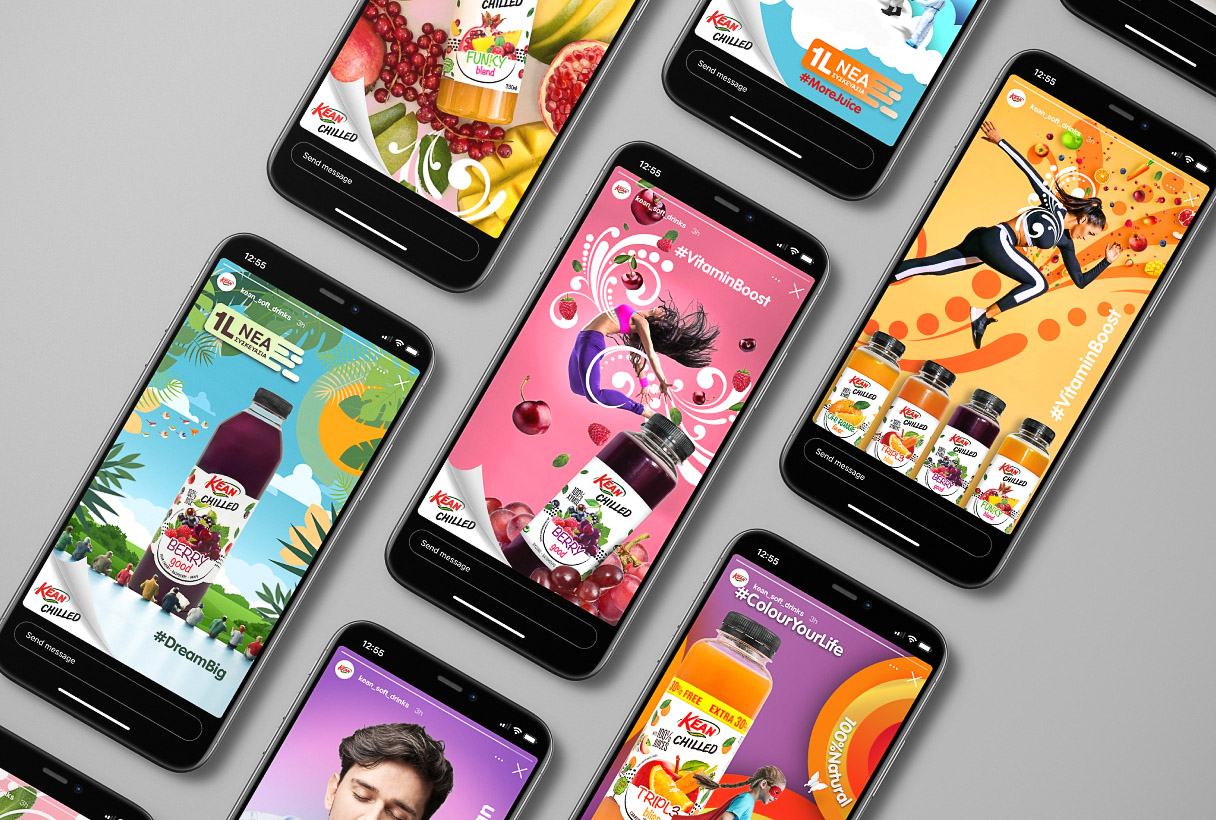 The Client
A leading beverage company in Cyprus, specialising in natural juices, soft drinks, squashes, and cordials. KEAN Soft Drinks is one of the longest established brands in the country with their products being displayed in shelves and fridges across local and international retail stores.
Our Role
Our team was tasked with creating a visual identity and positioning strategy for the client's new Kean Chilled product line. Our goals were to promote the quality and freshness of the juices, increase brand awareness, gain a larger audience and enhance relatability through a youthful and colourful campaign. We developed an annual content strategy, followed by the design and scheduling of social media posts, animations, highlights, and stories for their Instagram and Facebook accounts.
Key Decisions
We created a fresh visual identity based on a vibrant colour palette using a combination of dynamic graphics, humancentric images and hashtag messages that can apply to the wide spectrum of ages and demographics of the product's target customers. Podium, papercut and swirl graphics form signature elements of the campaign, and the new content presents a variety of imaginary yet relatable scenes which invite you to plunge into the playful world of #KeanChilled.
Results
The brand established a strong, consistent and widespread visual presence for their new product range and experienced a notable raise in social media engagement and following.
View the live website →
In pictures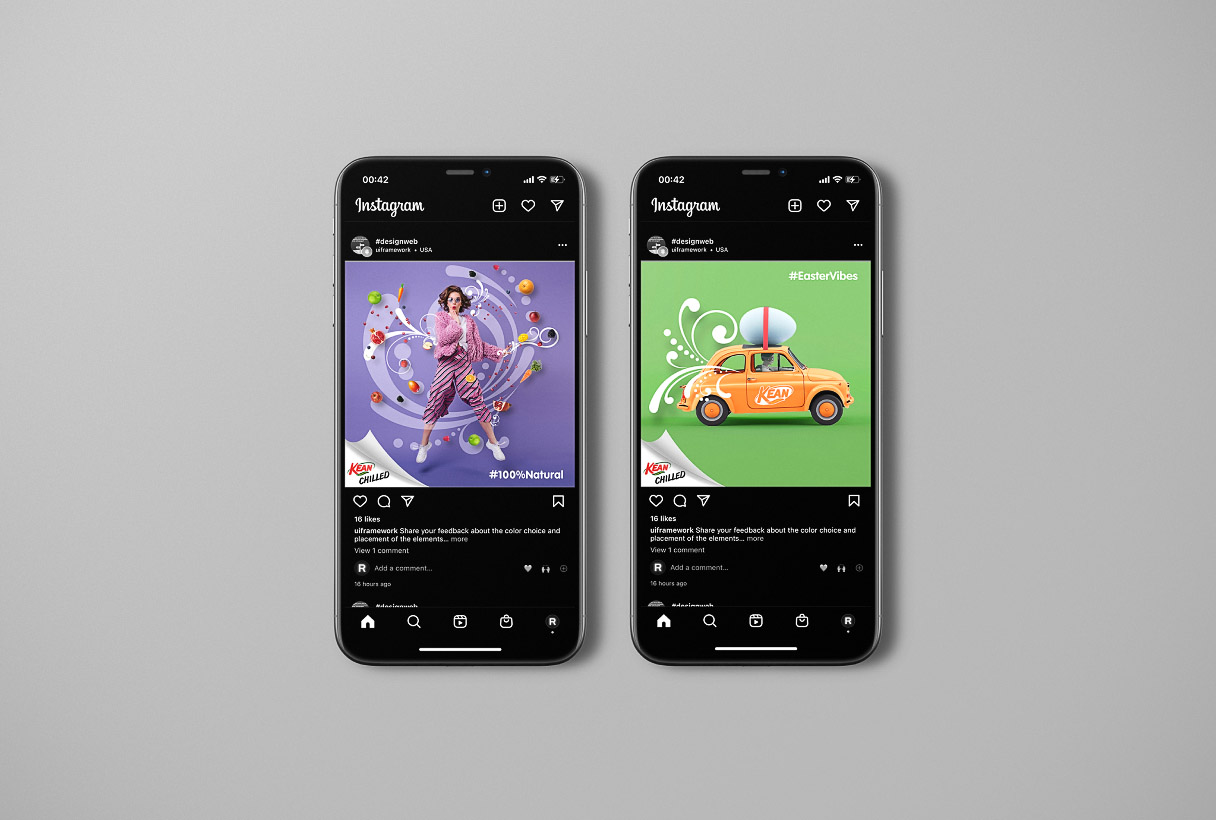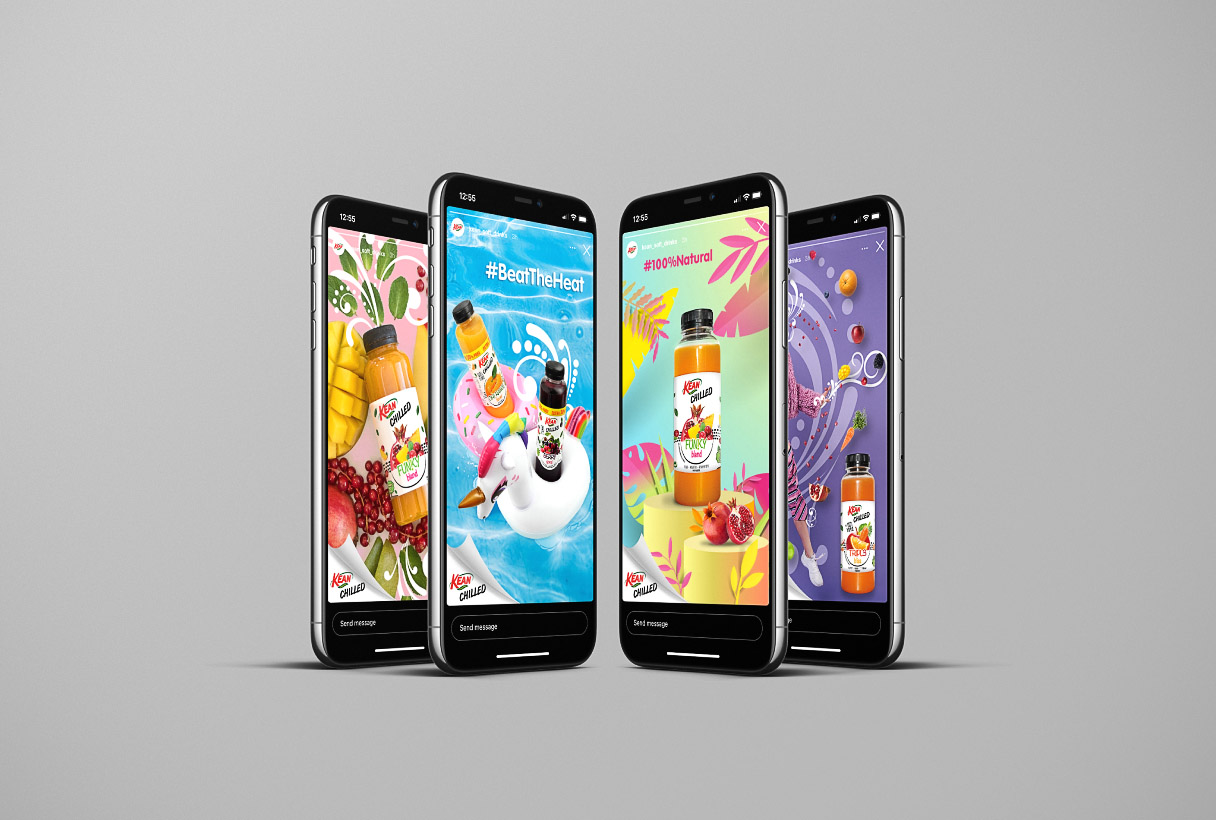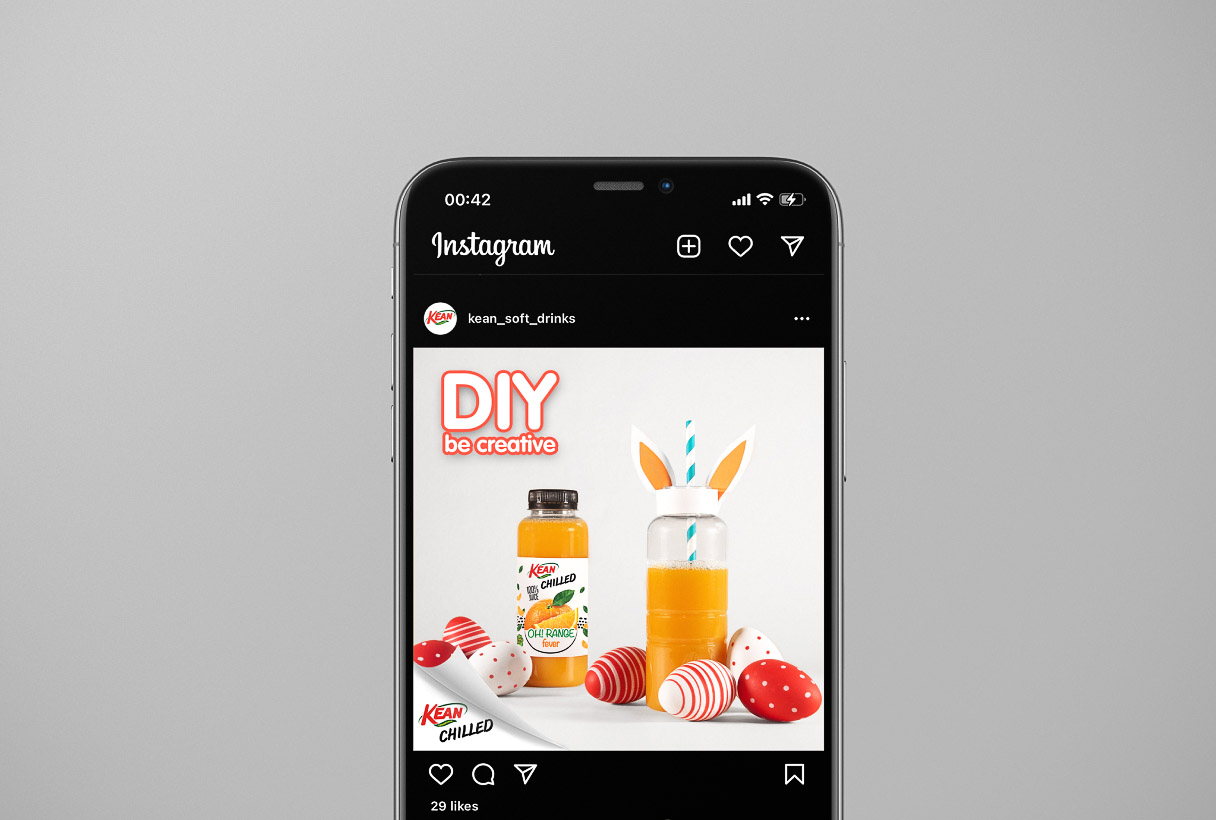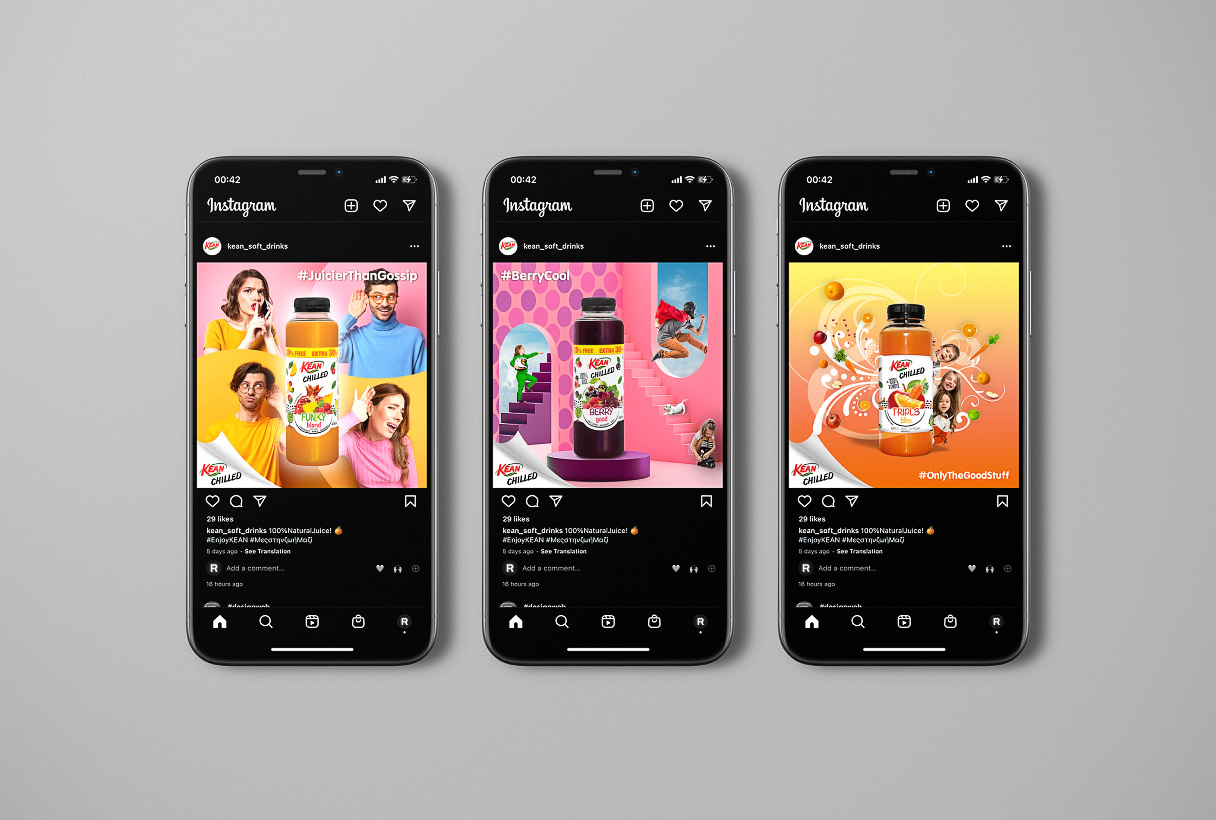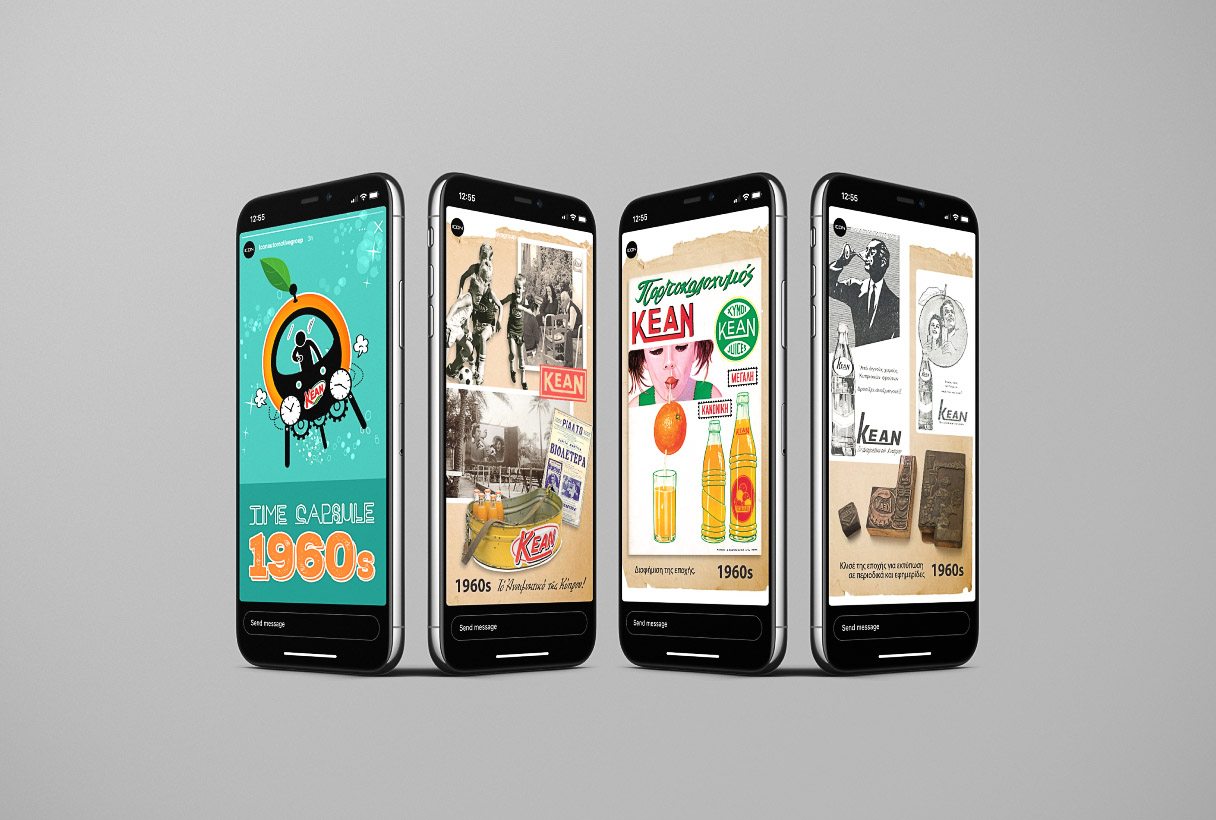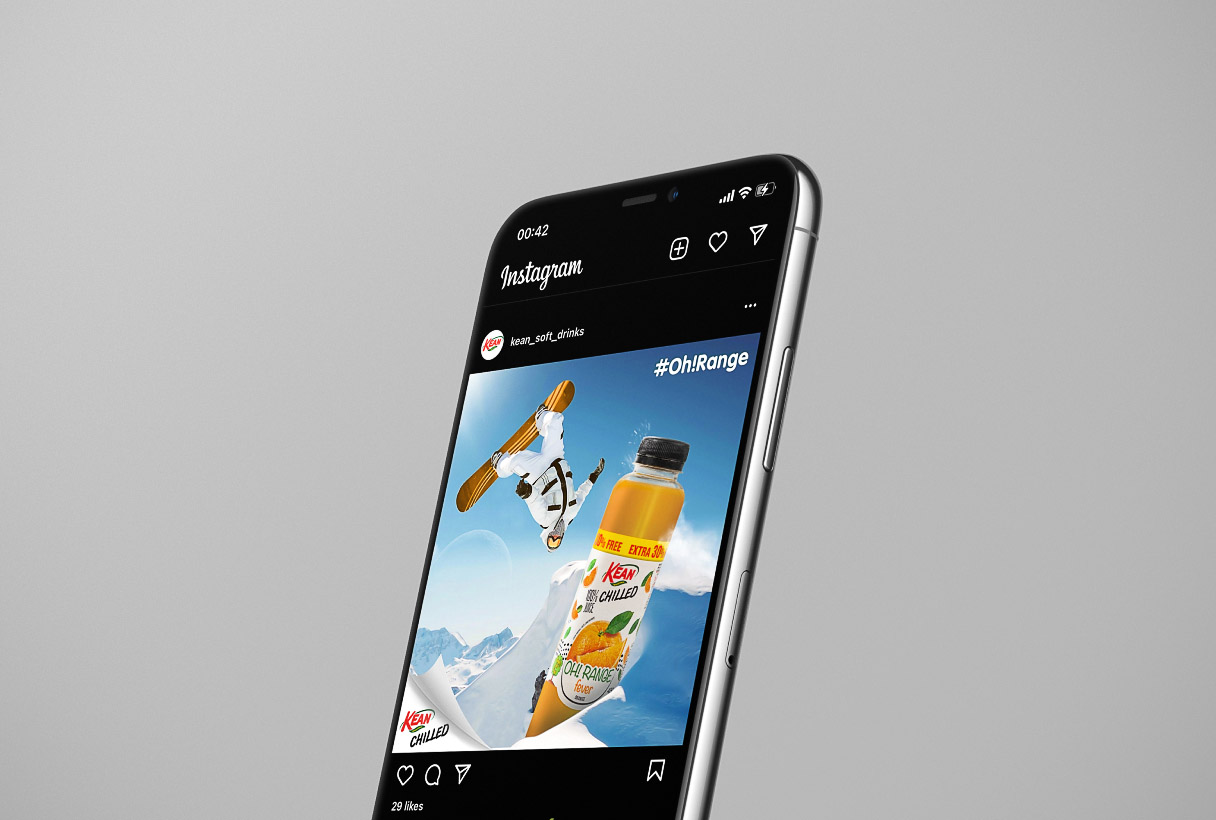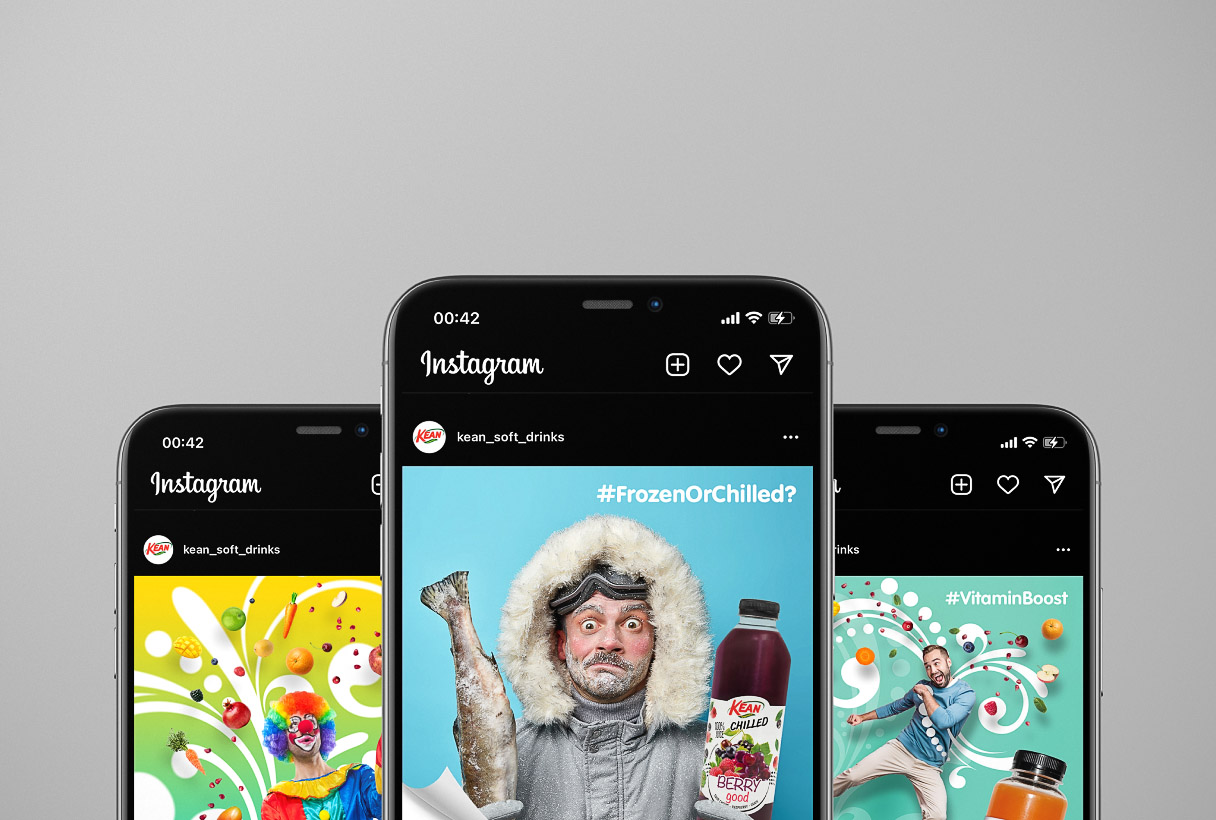 Want something this remarkable?